Let customers make a reservation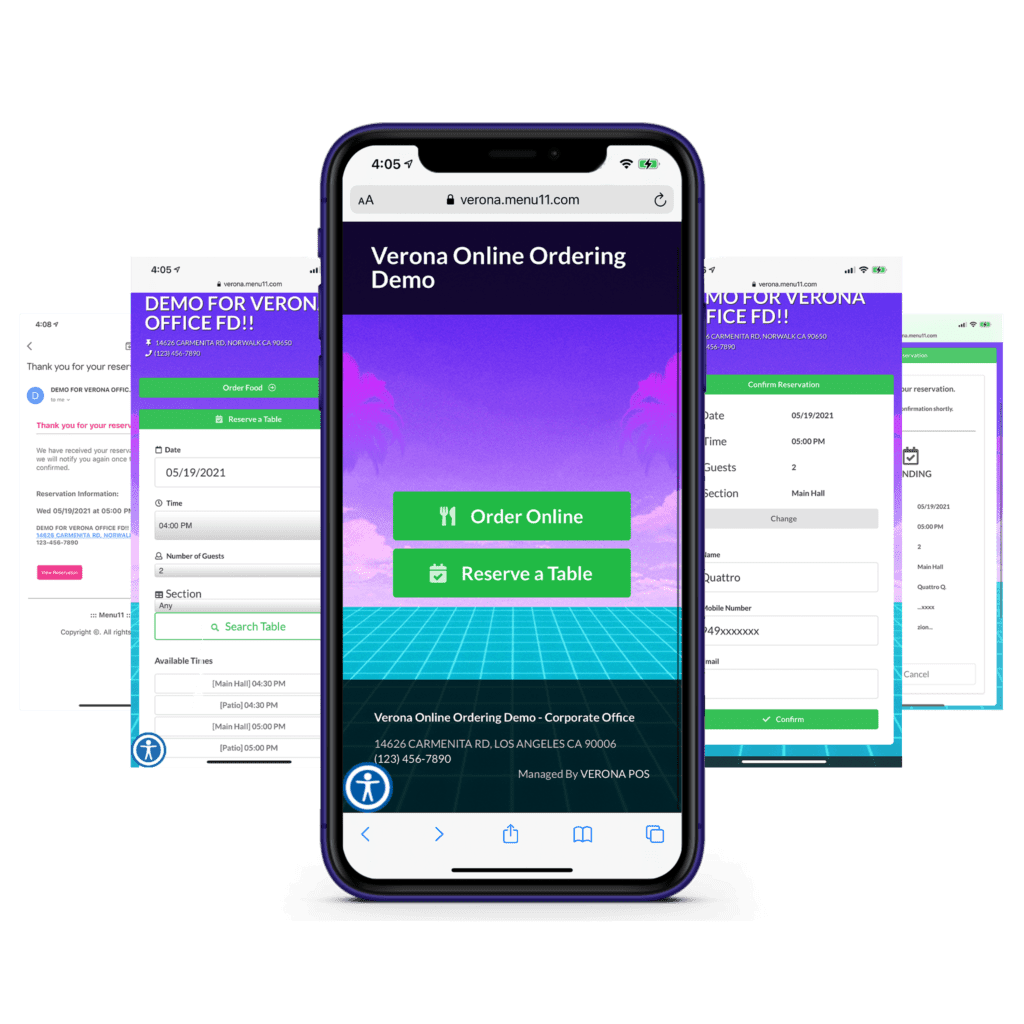 Verona Reservation is mobile friendly and developed mobile optimized for reservation portal.
Easy and Intuitive process to make a reservation and check from customer side.
Tool for many business types : Full Dine, Quick Service, Cafe, …
No need for any programing or fancy works from store end.
Reservation Availability setting works very simple and no hard coding needed.
Simple, yet fully customizable settings on each day of week
No need for any fancy programming.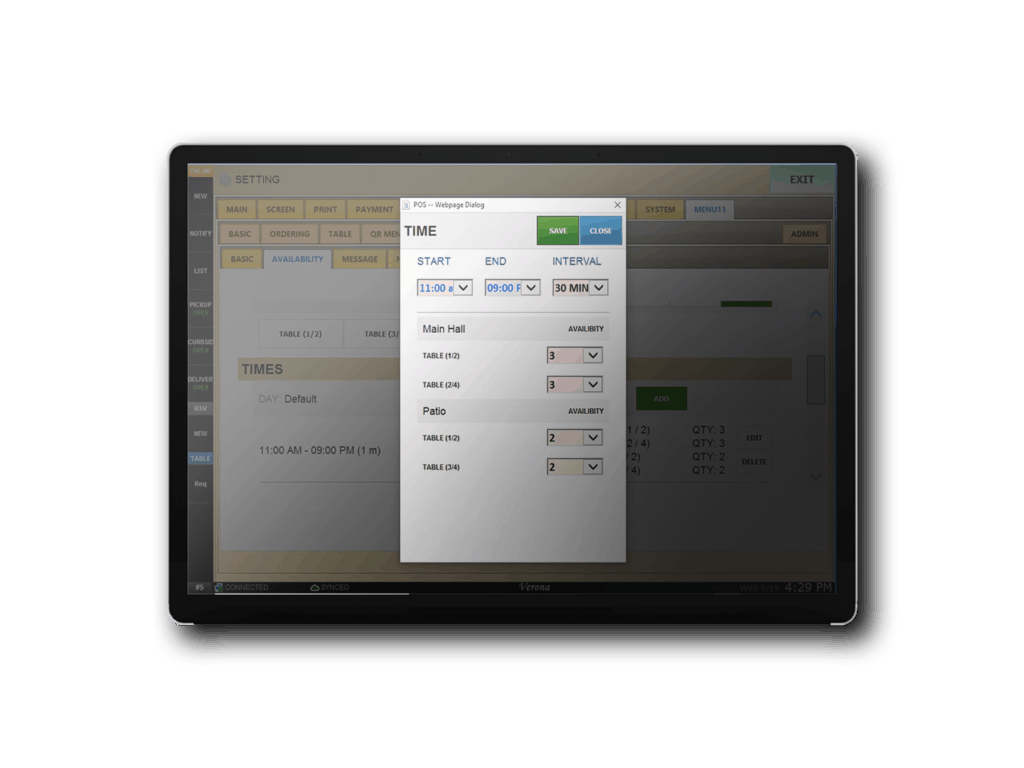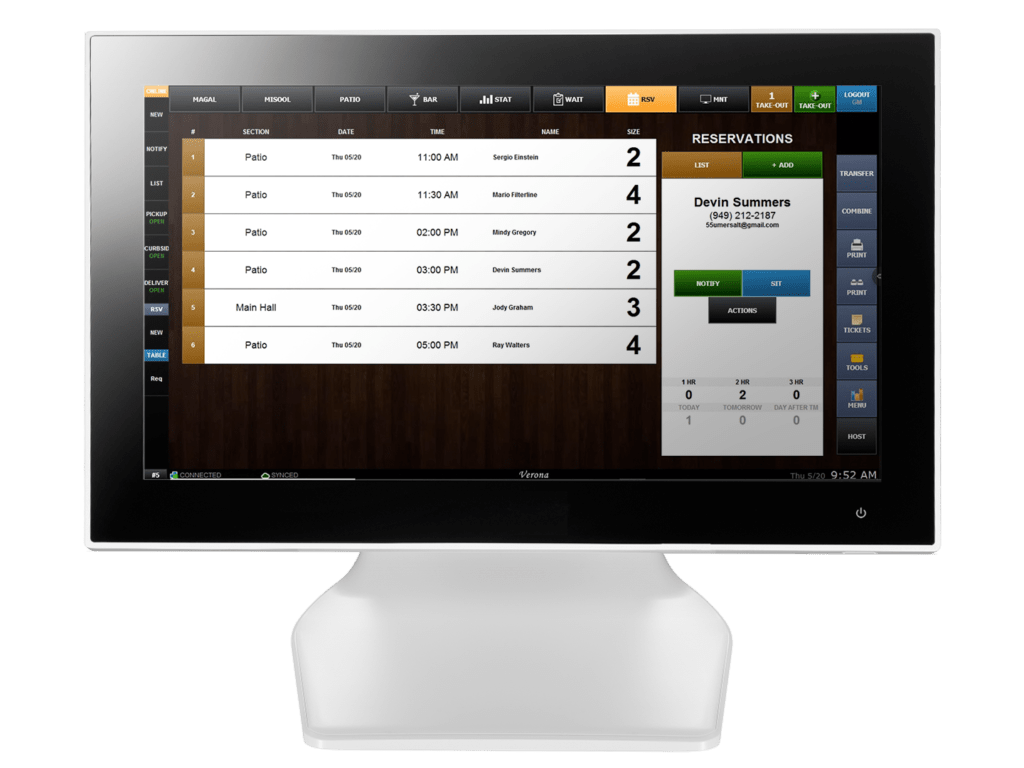 Reservation Management can be done on any devices connected to VeronaPOS cloud system. It can be used on POS station or our table management tablet solution.
Table Ready Notification message to customer through Email or SMS Text Message.
You can Sit, Cancel, Add, or Modify existing Reservation.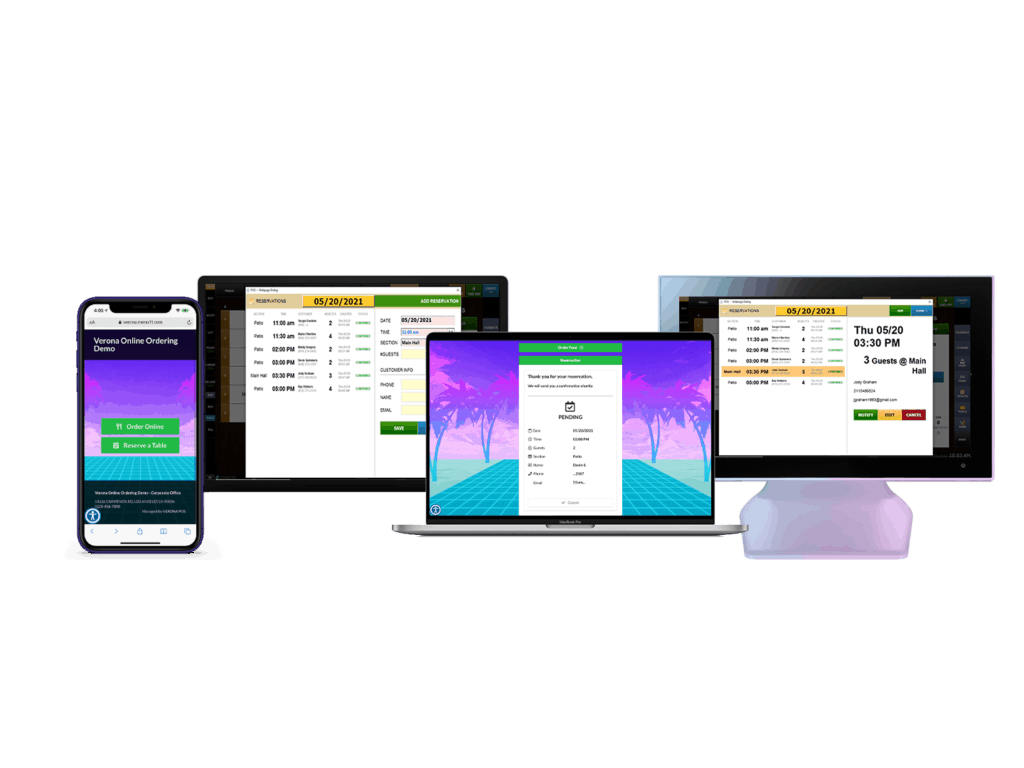 Every single Reservation in VeronaPOS Reservation system is updated and managed within our traditional pos system. You do not need any other extra devices to access and modify Reservation system.
Every Reservation happens within our cloud system.
Reservations are visible in POS by Servers and managers.